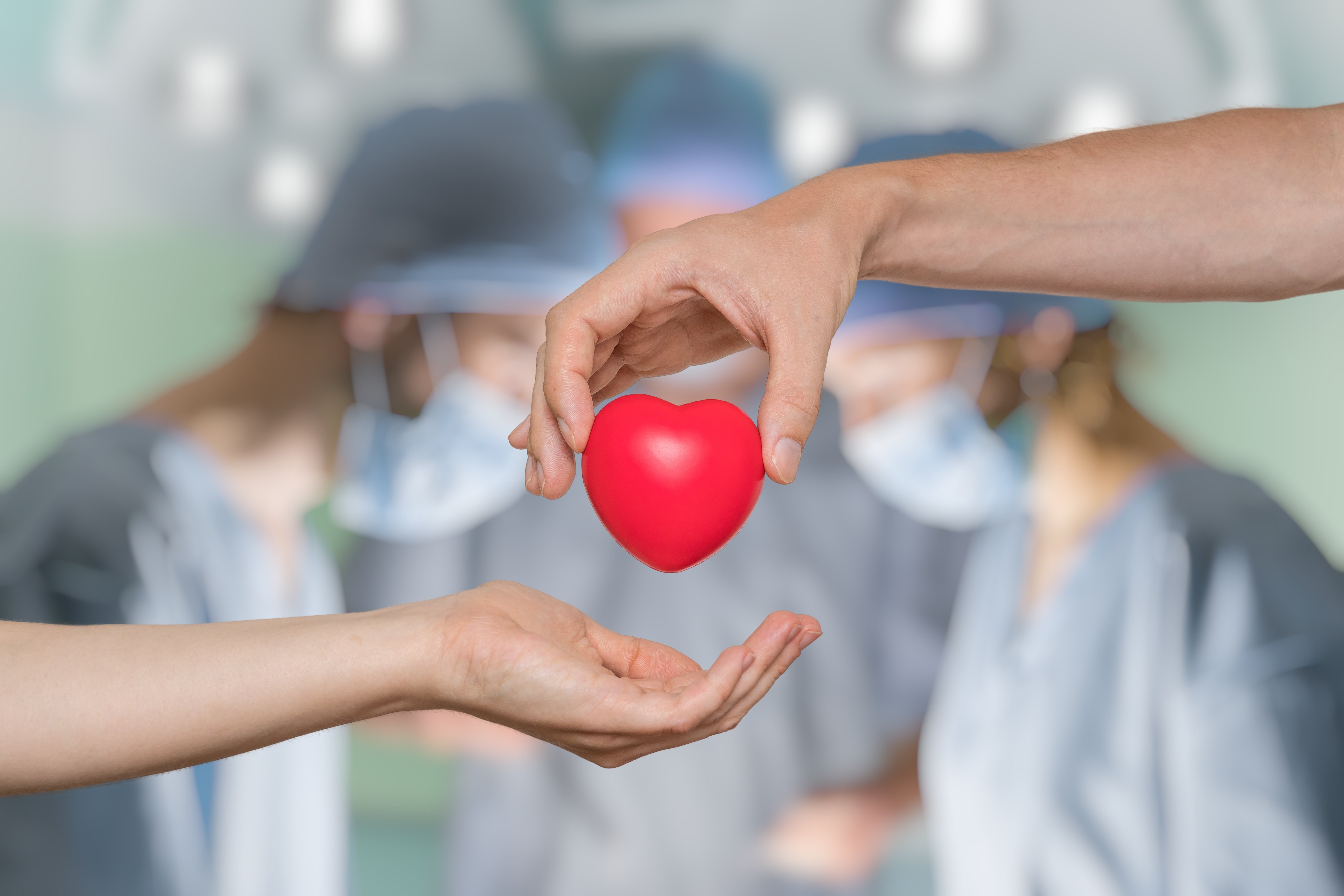 In honor of National DMV Appreciation Month, we'd like to bring awareness to the face that an organ and tissue donor can save the lives of more than 80 people, but misconceptions around organ, eye and tissue donation keep many individuals from registering as a donor. Our team Nevada Donor Network (NDN) wants to dispel some of this myth and others like it to set the record straight.
National DMV Appreciation Month
National DMV Appreciation Month is dedicated to the Nevada Department of Motor Vehicles (DMV) who continue to support our most important goal, to increase the number of registered donors so that no one has to wait for a life-saving transplant. Over 98% of donor registrations come from Nevada DMV offices across the state. With over 1.5 million Nevadans registered as donors and counting, the Nevada DMV has made a monumental impact in the donation community.
Today, more than 107,000 Americans are waiting for a lifesaving organ transplant. Each individual is unique and must be matched with the right heroic donor. The more donors we have, the more people can be saved. Do you want to bring hope to those waiting?
How to Register as an Organ and Tissue Donor at the DMV
Most choose to register as a hero when they apply for their driver's license or state identification card. If you're over the age of 18, you can register by visiting the local Nevada DMV and selecting "yes" on the part of the application that asks if you want to be an organ donor. Your driver's license or state ID card will then include a heart symbol to signify your choice.
If you're under the age of 18, you can still be a donor! Simply ask your parent or guardian to sign an affidavit to allow you to indicate your choice as a donor on your state ID, permit or driver's license card. Click here to read more about how to register as a donor in Nevada.
Dispelling The Biggest Donation Myth: That Healthcare Professionals Purposefully Let Heroic Donors Pass Away
Here's a list of reasons why one of the biggest myths surrounding organ, eye and tissue donation isn't true. This is a harmful myth and couldn't be further from the truth. Here are four reasons why:
Ethical Reasons
Medical professionals have an ethical obligation to each patient. They take a medical oath to do everything they can to help the people in their care, and they wouldn't let a patient die on purpose. This means your medical team will always work tirelessly to save your life if you experience a life-threatening illness or injury.
Donor Confidentiality
When you go in for treatment, the medical staff won't even know if you're registered as an organ, eye and tissue donor. That information is confidential, so it can't possibly impact your level of care.
No Time to Wonder if a Patient is Registered
When someone enters a medical facility with a life-threatening issue, the first responders and medical staff alike will be working hard to stabilize them, they won't have time to think about whether or not the patient is a donor.
Transplant Staff Are Different From Other Medical Staff
The medical professionals who coordinate the transplant process are different from the other hospital teams. Many factors must be considered before a transplant can take place and this entire process is facilitated through NDN and the United Network of Organ Sharing (UNOS). Transplant teams must determine the donor's and recipient's compatibility prior to recovery moving forward. This is done through human leukocyte antigen (HLA) testing using NDN's on-campus laboratory.
Once all life-saving measures have been exhausted, NDN's team takes over. The surgeons and nurses who worked to save someone's life have nothing to do with the transplant process.
Thank You to the Nevada DMV For Making It Easy to Register
At NDN, our mission is to end the wait for nearly 600 Nevadans waiting for an organ transplant. We want to thank the Nevada DMV for making donor registration easy and convenient. Don't let one of the biggest myths about donation stop you from making a difference in someone's life. Register today!