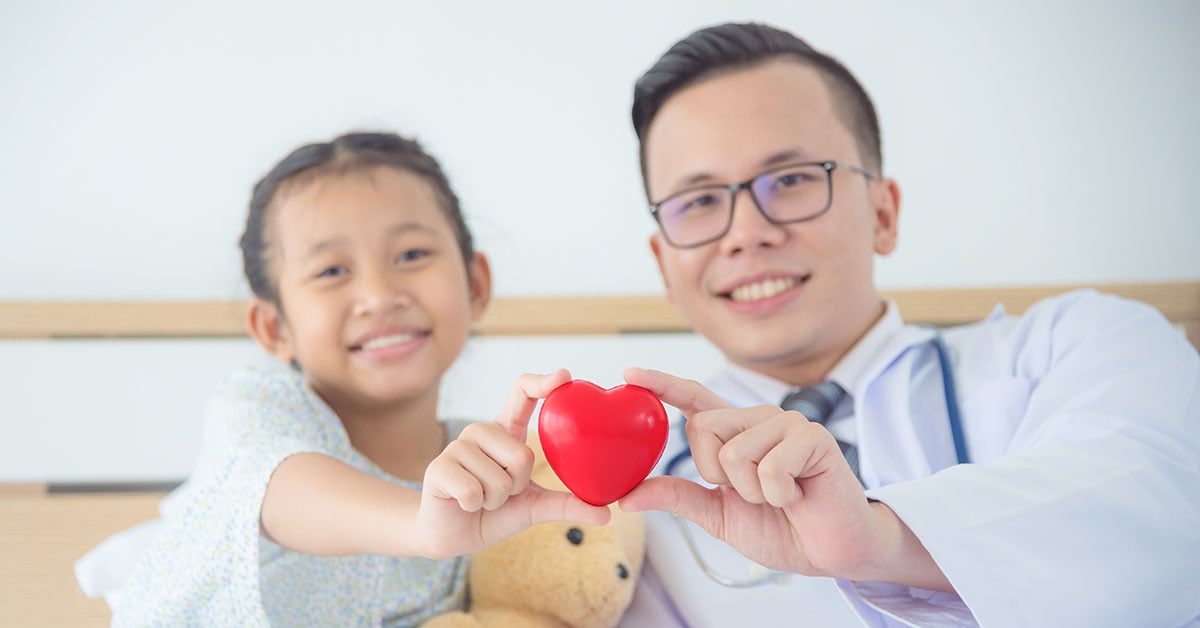 April is National Donate Life Month, and Nevada Donor Network (NDN) aims to shine a light on the importance of organ, eye and tissue donation. Thanks to the generosity of heroic donors, thousands of Americans have been given a second chance at life. What if your loved one needed a life-saving organ transplant? When more people register to donate life-saving organs and healing tissues, it gives hope to those who wait.
There Are More Than 107,000 Americans Waiting For a Life-Saving Transplant, Including Nearly 2,000 Children
As thousands of Americans wait for transplants, the lack of available organs and tissues is a dire situation. For National Donate Life Month, we aim to spread awareness and encourage more people to register as organ, eye and tissue donors. Twenty Americans die every single day waiting for an organ transplant. Every 10 minutes, someone else is added to the transplant wait list.
NDN strives to bring hope to those who wait. We work tirelessly to increase awareness to encourage Nevadans to get registered. In fact, NDN is number one in the country for the number of organ donors and organs transplanted per million of population. In 2020, amid the COVID-19 Pandemic, we recovered lifesaving gifts from 83 donors per million of population and 210 organs transplanted per million of population. While these numbers are impressive, the need remains. We won't stop our efforts until every Nevadan and American has access to the lifesaving organs and healing tissues they desperately need.
To help end the wait for patients in need, learn how to register as an organ donor.
Three Most-Needed Organs Transplants
More than 33,000 transplants were completed in 2020 alone. However, many more Americans await their gift of an organ transplant.

Here are the most-needed organs for transplants (listed in order of need):
Kidneys
The majority of those who wait are in need of a kidney. The kidneys are responsible for removing waste products from the body and controlling the production of red blood cells. When people go into kidney failure, they require daily dialysis treatments until they receive their gift. Today, there are over 90,000 people around the country waiting for a kidney transplant. Kidneys can be donated by a living or deceased donor.
Livers
The liver's main functions are to filter chemicals from your blood and produce the bile that aids in digestion, nutrient absorption, excreting toxins and controlling cholesterol. Many people with liver failure experience cirrhosis or severe scarring of the liver. People with cirrhosis are at a very high risk of getting liver cancer, making a prompt liver transplant necessary for the best quality of life. Fortunately, livers can be donated by living donors because people can survive with just part of their liver which regenerates to full size in time.
Hearts
The heart pumps oxygenated blood to other parts of the body through the circulatory system. An unhealthy heart can result in heart disease, a heart attack and complete heart failure. Fortunately, heart transplants are generally extremely successful. The Mayo Clinic reports that 85% of heart transplant patients are still alive one year after the procedure.
Four Most-Transplanted Tissues
Tissues are also needed to improve the lives of many Americans. The following are the most-needed tissues for donation:
Bones
Bones are designed to support the body, protect our vulnerable organs and store important nutrients like calcium and fat. People may benefit from donated bone when they have an orthopedic impairment or neurosurgical condition. During a bone transplant, the surgeon uses the donated bones to repair or reconstruct the damaged bone and a prosthetic is used to restore function.
Tendons and Ligaments
Tendons and ligaments are connective tissues that can be injured beyond repair. Tendons are tissues that join a muscle to a bone, while ligaments are tissues that attach a bone to another bone. With damaged tendons and ligaments, the patient has a limited range of movement. Getting a transplant will help improve their mobility and overall quality of life.
Skin
Your skin's main function is to provide a protective barrier against the environment. People who need a skin donation have often experienced severe burns or other traumatic injuries. Surgeons will place the donated grafts to help recipients avoid infection and support skin healing. Donated skin can also be used after a mastectomy.
Heart Valves
Heart valves regulate blood flow throughout the human heart. When valves are diseased or damaged, the patient is at a higher risk of heart attack, stroke and heart failure. Heart valves were once replaced via open-heart surgery, but there are other techniques available today that may be less invasive, depending on the individual and physician recommendation. Someone who has had a valve replacement can go on to live a full life.
Give The Ultimate Gift by Registering as an Organ, Eye and Tissue Donor Today
A single donor can save the lives of up to eight people through organ donation and heal the lives of 75 or more through tissue and cornea donation. More than 100,000 Americans remain on the transplant waiting list and the gift of donation can drastically improve their prognosis and ability to live a full life. While most Americans support organ donation, only about 54% have signed up to be a donor. Someone out there — maybe someone you know — is waiting for their gift of life. You can make a difference by registering today!