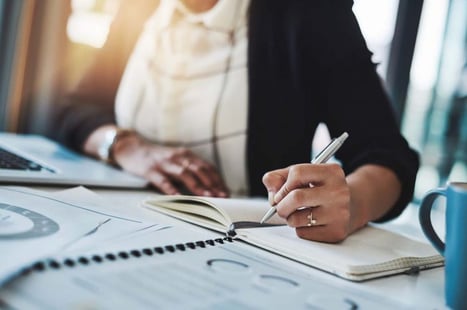 Did you know that each year the Donate Life community celebrates several National Observances? If you are looking for ways to share the message and important impact organ, eye and tissue donation makes with your family and friends, here are a few to show your support and educate the community in 2022:

1. National Donor Day (February 14, 2022)- National Donor Day was created to focus on several types of donations, including organs, eyes, tissue, blood, platelets and marrow. People can support by joining a blood or bone marrow drive and even host or volunteer at donor registration events. This is a fantastic opportunity to get registered as a donor hero as well. This day honors heroic donors who have given the ultimate gift, courageous donor families, grateful recipients, those currently waiting and those who did not receive an organ in time.

2. National Donate Life Month (April)- National Donate Life Month (NDLM) is about inspiring Americans to register as organ, eye and tissue donors while honoring the heroic donors who have already given the gift of life and healing. There will be several observances, events and more! Stay tuned on our Facebook page to participate in what we have planned.

3. National Donate Life Blue and Green Day (April 22, 2022)- It is simple. On National Donate Life Blue and Green Day, we encourage everyone to wear their favorite blue and green to bring awareness to our cause. Inspire those around you by promoting the importance of registering as an organ, eye and tissue donor!

4. National Pediatric Transplant Week (April 24-30, 2022)- This week focuses on the compelling message of ending the pediatric transplant waiting list. It is also a time to recognize our littlest heroes and their courageous families who have saved and healed lives through donation. Lastly, we shed light on how hard our clinical partners work to make life happen along with highlighting their patient's stories. Make sure to follow Donate Life America (DLA), United Network for Organ Sharing (UNOS), the American Society of Transplantation (AST), American Society of Transplant Surgeons (ASTS), International Transplant Nurses Society (ITNS) and Transplant Families for stories to share with your loved ones.

5. Cesarean Awareness Month (April)- There are several ways that birth tissue can enhance and heal the lives of many others! Did you know after a cesarean section you have the power to help and heal others with the gift of placenta donation? Learn more about our program here. Were you able to give this gift already? Share your story by submitting it here!

6. National Minority Donor Awareness Month (August)- National Minority Donor Awareness Month (NMDAM) is a collaborative effort to share the message that there is unity in diversity. The goal of the month is to create a positive culture surrounding organ, eye and tissue donation in diverse communities. Outreach activities during this month include events revolving around donation education, registration and promoting healthy living and disease prevention which decreases the need for transplantation. To find out more about what you can do to support, follow the American Association of Tissue Banks (AATB), Association for Multicultural Affairs in Transplantation (AMAT), Association of Organ Procurement Organizations (AOPO), Donate Life America (DLA), Eye Bank Association of America (EBAA), Health Resources & Services Administration (HRSA), National Minority Organ Tissue Transplant Education Program (MOTTEP) and National Kidney Foundation (NKF). And of course, share stories from our Nevada Strong community on our Facebook page!

7. National DMV Appreciation Month (September)- Did you know that in Nevada, over 99% of registrations come from a Nevada DMV office? Nationally, DMV partnerships remain the primary source of donor registrations and are our front line who have helped register more than 140 million donors. National DMV Appreciation Month (NDAM) was simply created to say 'thank you' to the DMV staff through events and outreach. If you go to the Nevada DMV in September, thank their team for their support of donation registration!

8. National Eye Donation Month (November)- Eye Donation Month was founded by the Eye Bank Association of America (EBAA) in 1983 as an opportunity to put a spotlight on the 12 million people worldwide suffering from blindness that can be restored with a corneal transplant. The purpose of this observance is to raise awareness about cornea donation AND transplantation. It is a time to honor the gift of sight given by selfless donors and their courageous families. Additionally, it celebrates cornea transplant recipients living life to its fullest thanks to the generosity of a hero. It is also a time to educate people around the world about eye donation and encourage individuals to register as heroic donors. How can you support? Share your story by submitting it here!

9. National Donor Sabbath (November 11-13, 2023)- National Donor Sabbath (NDS) is a three-day observance inclusive of all major religions in the United States. It is a time for congregations to learn more about those who desperately wait for a lifesaving organ transplant and how they can help end the wait. They also celebrate life and pray for those affected by donation and transplantation. Encourage your congregation to participate!

If you have not already, grab your phone and add these to your calendar, write them down in your planner, on a sticky note or do whatever you need to do to remember these types of events. Word of mouth and inspiring those around you is the most powerful way to create change!

Not registered to be a hero? Use the button below and share your 'why' with those you care about most.