Nevada Donor Network is honored to partner with all types of organizations in our Nevada Strong community. From first responders to funeral homes, hospices, medical examiner teams and more… Our mission to save and heal lives through organ, eye and tissue donation wouldn't be possible if we didn't have them. Throughout National Donate Life Month, they show up in so many ways. They bring awareness while also supporting our heroic donor families alongside our team. This type of synergy is incredibly vital to creating a donation positive community throughout our state. We would like to share a few examples to inspire you!

The first is Celena, President at Palm Mortuaries and Cemeteries, a Dignity Memorial Provider. She shared that her inspiration to become involved in her profession ultimately led her to learn more about donation and share that awareness with the teams she leads. Celena is a proud donation champion. She explained, "When I was 17 years old, I was afforded the opportunity to attend a National Young Leaders Conference in Washington D.C. We spent several hours visiting Arlington National Cemetery, and I took picture after picture, saying to myself, this is the beauty in the tragedy, rolling hills of men and women that selflessly served our country through committing to fight for those who could not fight for themselves. At that time, I would not have realized that just five years later I would begin my career, honoring and celebrating lives such as these service men and women along with many others. 24 years later, I am so thankful for dedicating my life to a profession that commits each day to celebrating others. Throughout my journey, I have served with many funeral professionals and have learned every aspect of the end-of-life process. I have stood alongside my team during the most difficult time our profession has seen, the pandemic. I watched them literally sacrifice time with their own family day after day for more than two years while putting serving families first because that is what we do in the cemetery and funeral profession. I have become passionate about hospice, advanced directives and organ, eye and tissue donation. It has been demonstrated time and time again that there is no greater gift than giving the gift of life, where one life ends, but another continues because of such a beautiful gift. On a day when we honor our funeral directors, I stand humbled by their servant's heart and their will to endlessly give. I am grateful to be a part of that tribe and to serve with partners such as Nevada Donor Network in the end-of-life profession."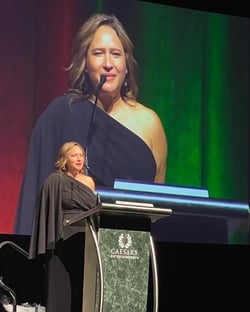 The second example we'd like to share is our 'Silver State Heroes' challenge. This is the most unique way that our first responder community comes together to create awareness for donation and connect with the communities they serve! Our inaugural campaign involved 32 first responder agencies statewide and their goal was to encourage the public to register to become heroic donors. The campaign includes a competition to see which agency can do the most outreach during National Donate Life Month. This includes in-person events, videos shared on various social media platforms and more.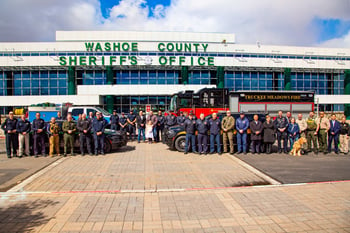 The final example we would like to share is the partnership we share with Washoe County's Chief Medical Examiner and Coroner, Laura D. Knight, M.D. She continuously supports our mission to enhance, heal and save lives through organ, eye and tissue donation! We recently recognized her efforts at our Inspire Hope Governor's Award Dinner in Carson City. We also featured Dr. Knight on our social media channels for National Women Physician's Day! She explained, "I am proud to be a woman in medicine, both following the path paved by inspiring predecessors and forging the road ahead for young women joining the field. We have come a long way from the first woman admitted to medical school, to now seeing women making up more than half of entering medical school classes! I consider one of my greatest achievements the mentorship of future forensic pathologists, especially in the area of proactive collaboration with organ and tissue donation, a mission dear to my heart."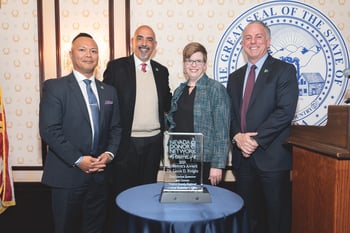 As you can see, each of the partners above supports our mission in different ways. Donation is a highly coordinated effort that requires cooperation, expertise and support from an array of professionals. Our team believes that through this collaboration, education and mutual respect, we can build a positive future for donation in Nevada. We support these organizations by providing supplies and resources. Donation doesn't always originate in hospitals and without the voluntary efforts of countless leaders and their teams (like the ones we shared above), many opportunities for tissue donation would simply be lost. Are you interested in giving back? Learn more about becoming our partner in saving and healing lives here!