Can we all admit something? Resolutions are tough. Tough to stick to, tough to come up with and tough to refresh each year. Without building a long list of vague goals that may seem unattainable… Have you thought about giving back with your time and interpersonal skills?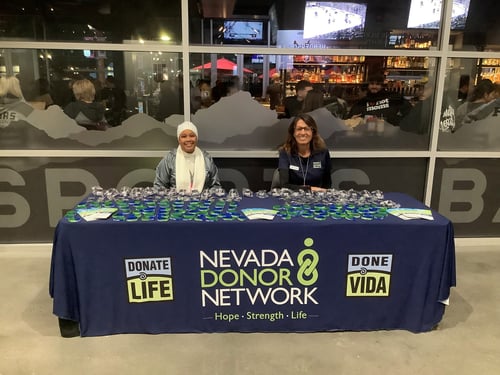 Volunteering isn't just an action you take, it's a gift to a cause or organization of your choice. Volunteers make immeasurable differences in people's lives, which can provide a sense of purpose amid the monotony of daily tasks. Are you aware that there are also positive impacts on your health? According to Mayo Clinic, volunteering can offer many health benefits!

During our research, here are the top two reasons that we think you will find most impactful:

Building your personal community- Who doesn't love to meet new friends? Especially friends who share similar interests and passions! When you join a volunteer team with a common goal it helps form bonds with strangers that can be life changing. Inherently, the core of volunteering revolves around helping others which means meaningful relationships are bound to occur. Additionally, most who choose to give back in this way are willing to step outside of their comfort zone for the greater good. Not only does this impact your life in the present moment, but it also nurtures your sense of belonging and expands your future support system. Many of our Advocates for Life have been friends for over ten years!
Enhancing your mental health and physical well-being- There have been several studies conducted that show that volunteering not only increases positivity, but it also reduces stress and increases relaxing feelings through a frequent release of dopamine. When you spend time in service to others, many of our advocates share a feeling of appreciation and meaning (both given and received). In addition, a Longitudinal Study of Aging found that individuals who volunteer have lower mortality rates than those who don't. Just to be transparent, this goes for people of all ages! Whether you are a member of our youth or senior communities (or somewhere in between), you will quickly observe how your health starts to improve in unique ways.
At Nevada Donor Network, we have nicknamed our volunteers, 'Advocates for Life.' It only takes one conversation, in most instances, to educate and inform an individual about the importance of organ, eye and tissue donation. This one person, after registering (or sharing their wishes), can save the lives of eight others through organ donation and heal or enhance the lives of 75 or more through tissue donation. The gift is in saying… YES! Now, you're probably wondering, who can volunteer? Long story short:

Donor Family Members
Highschool Youth (ages 14-17)
Living Donors
Supporters of Donation
Transplant Recipients
Basically, ANYONE! When you volunteer with Nevada Donor Network, we work around your schedule, skill level, physical abilities and more. It's our job to ensure that you're able to access and choose opportunities that work for you. Here are a few of the tasks we have available:
Community Outreach:
Community Events and Outreach
Educational Presentations
Health Fairs 
Hospital Outreach
Share My Story:

Blog, Newsletter, Social Media and Website
Media Interviews
Public Speaking
Office Assistance:

Assembling Materials
Data Entry
Filing
Phone Calls
Aftercare Program:

One-on-One Peer Support
Support Group Facilitation
We hope this information has inspired you to become an Advocate for Life in 2023. If you have any questions, please reach out to volunteer@nvdonor.org. If you're ready to apply, click here!